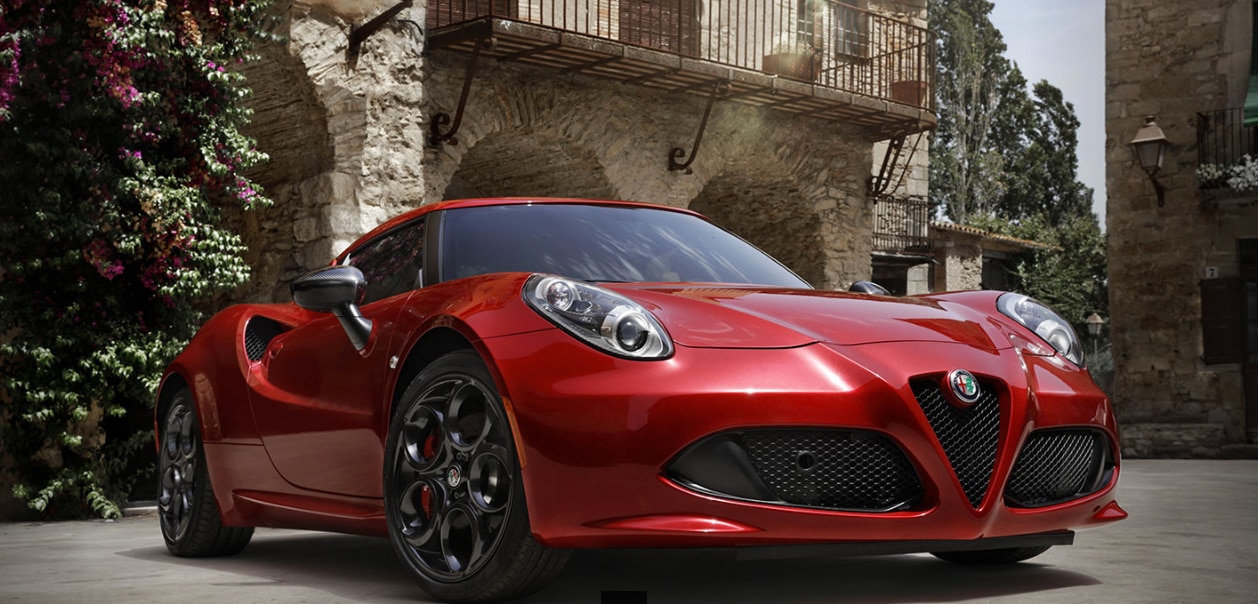 If you've been wondering which current cars will still hold their obvious "cool" factor in the coming decade, then Autoblog has the answer. Recently, the automotive experts called out both the Alfa Romeo 4C and the new Giulia in their latest "15 New Cars and Trucks That Will Still Be Cool In 2027" list.
The list showcases a variety of cars in several makes and models that are currently considered "hip" to drive. These are the cars that Autoblog describes as "cars car guys will always find desirable. They're the car you end up shopping on eBay late at night 10 years later. They're the cars that will forever excite you when spot a clean one in traffic or in a parking lot."
"Purest and Prettiest Sports Car"
Autoblog had a lot to say about the 4C's inclusion on the list, saying that the two-seater's "lightweight Italian beauty" will carry it through the next decade, as will its fantastic power and precision that will make it a favorite amongst car enthusiasts.
A "Drop-Dead Gorgeous" Sedan
When it comes to Alfa Rome's all-new Giulia sedan, Autoblog editors say this "frickin' cool" four-door will be around for a long time, thanks to its 505-horsepower twin-turbo V6 and its scrumptious carbon-fiber body.
You can find both the Alfa Romeo 4C and the Alfa Romeo Giulia at Alfa Romeo of Scottsdale today!