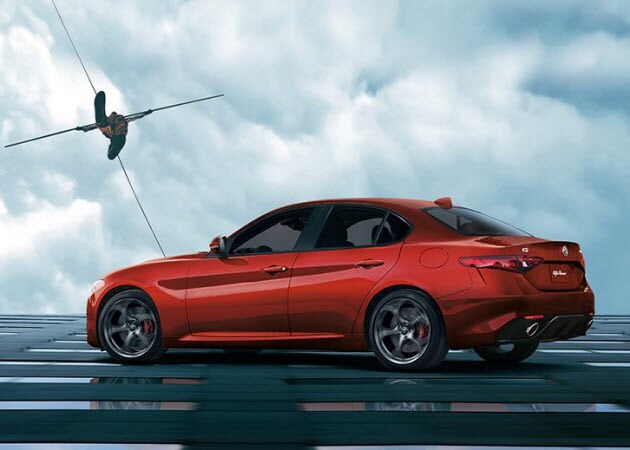 Giulia is the epitome of performance, a symbol of individuality and freedom, AND the 2018 Motor Trend Car of the Year!
Following its debut in 2015, Giulia has already received more than 100 awards worldwide, and Motor Trend Car of the Year is the latest honor on the list. Giulia has set new benchmarks for sport sedans, including models like the BMW 3 Series. Its inspired performance and meticulously crafted design bring the spirt of the track to the street, and it's been a perennial favorite among critics for this reason.
Numerous cars were considered for the Motor Trend Car of the Year honor and the Alfa Romeo Giulia outshined them all. See what judges had to say about the model and then visit us to find your Giulia today!
"There is sorcery in this car. The Giulia fills the space vacated by BMW. Yet even at the apex of its reign, a 3 Series never rode this well or cornered with such poise and precision simultaneously," said road test editor Chris Walton.
"Best steering, best chassis—this car saves the sport sedan market," said guest judge Chris Theodore.
"It handles absolutely beautifully, with light, linear sports car-like steering. It rides like a luxury car with no impact harshness in the cabin, and it's downright quick. This is a car that puts a smile on your face," said features editor Christian Seabaugh.
Drive the Car of the Year for yourself at Alfa Romeo of Scottsdale! Visit soon to take one on the road.