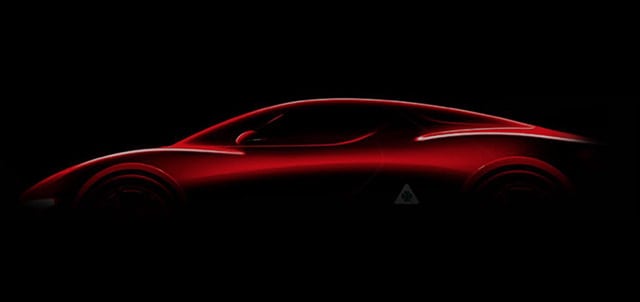 In the U.S., the Alfa Romeo 8C is a vehicle that is a bit of a mystery. Ten years ago, the 8c Competizione arrived, but in a very small number of units. The market wasn't really ready for the exotic car market. The Alfa Romeo 8c is making a bit of a return by way of a 700-hp, all-wheel-drive model that can achieve 0 to 62 miles per hour in under 3 seconds. This is a vehicle that's getting some interest in the U.S.
The History of the Alfa Romeo 8C
This is a vehicle that actually was created back in the 1930s. It had a straight-eight design back then. At this time, a small number of 2.3-liter engine vehicles were created. They gained a lot of popularity in the racing world. In 1931 and 1932, an 8C 2300 Spider was the winner of the Targa Florio with Tazio Nuvolari as the driver. A similar version won the 1931 Italian Grand Prix.
Evolution
The 8C has evolved over the years to become the luxury vehicle that it is today. The target audience is vehicle buyers who want to collect models with power and pristine craftsmanship. The Alfa Romeo has always been a vehicle that was meant to be exclusive. At the 2003 Frankfurt auto show, Alfa Romeo made a splash and this marked the beginning of renewed interest in the brand. The 8C was recreated with a 4.7-liter, V8 engine. You could achieve 444 horsepower and 350 pound-feet of torque. A 0 to 60 miles per hour launch rate in 4.2 seconds boasted an impressive 181 miles per hour maximum sped. This vehicle includes a 6-speed automatic transmission.
The latest version of the Alfa Romeo 8C is all about raw power. There were 90 of them released to the U.S. for purchase. The price point sits about $250,000. There are a total of 500 of them in circulation across the world right now. The next round of 8Cs will be built within the same small amount. The success that the last model saw has renewed the interest of the manufacturer to start making more. If you would like more information, you can visit Alfa Romeo of Scottsdale. We have a large selection of luxury vehicles that you can take a look at. The Alfa Romeo brand is something we feel very passionately about. We can't wait to get you behind the wheel of one.