Buying a car used to be a pretty simple experience. You found a car that met your favorite color and set of features and you drove off the dealership lot with nothing more to worry about than how to keep the car looking new and driving well. If something broke down, a mechanic worked on it and you didn't have to worry about whether or not your vehicle was being exposed to the prying eyes of hackers. Things have changed.
In recent years, cars have become more reliant on computer systems for their latest technologies. Legions of microcomputers help to make these new technologies possible. You can get WiFi in your vehicle, your traction system might be operated by a microcomputer that's prone to attack, and your personal information could be transmitted via programs that allow you to use apps in your vehicle. There's a lot more for modern drivers to worry about than ever before. As hackers have become more advanced in their tactics, so have the strategies for securing your vehicle. We're here to share just a few strategies for securing your vehicle against hacker attacks.
How To Protect Your Car From Hacking
When it's time to get serious about protecting your vehicle against hackers, these suggestions will come in handy.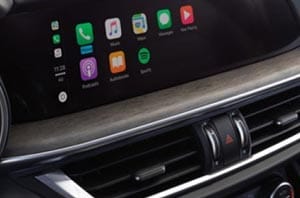 Protect Your On-Board Diagnostic Port: Many radars and devices want to have access to your On-Board Diagnostic Port. And while this may sound convenient, remember that this one simple port is the literal brain of your vehicle. If a hacker gains access to this port, they can access every single computer function of your vehicle, connected or otherwise. Be very careful about what kind of sources you give access to your OBD to. It can literally affect the future of your vehicle and your safety.
Disable Bluetooth: Bluetooth is massively handy for wireless devices, but remember that if you're not using Bluetooth, it's a chronic source of data breaches. Disable Bluetooth when it's not being used! And strongly research which Bluetooth devices you use in your vehicle. Using an unsecured device could allow hackers to have easy access to your data.
Manufacturer recommendations: Your manufacturer knows your vehicle in a way that no one else does. They created your computer systems and your connectivity features. Always keep up with manufacturer updates and newsletters. If you have questions about security of specific features of your model, your manufacturer - and of course, the people who sell your model - will have special access to security update information.
Steering wheel lock: Some hackers want to access your computer systems because they want to steal your property. They can use your connectivity devices and USB ports to access your GPS location and can even make an attempt to steal that brand new vehicle of yours. Don't let them. A simple physical steering wheel lock can keep your car safe and sound from any hackers who might locate your vehicle using your OBD port or USB ports.
Be careful about devices: Some devices are handy, but they are not secure. Research any USB or Bluetooth devices you want to plug into your car's ports. If you choose a handy device that isn't secure, you could pay for it with your car's safety or with your personal information.
Call Or Visit For More Security Information
Contact us or visit our dealership in Scottsdale for more information about security measures that will thwart hackers.