Pre-Owned Cars for Sale in Scottsdale, AZ
Welcome to Alfa Romeo of Scottsdale. We are pleased to announce that our inventory continues to expand with a number of deals on used vehicles. Our inventory features a variety of makes and models, including used Alfa Romeo models. The models on our lots are often brought in by elite owners who are trading up to the latest Alfa Romeo or completing a lease agreement. In every case, we are certain that the titles are clean and that you are getting an excellent offer. Why gamble with the quality of your new ride by searching aimlessly on the private market?
Benefits of Buying Pre-Owned Cars
It is always a good idea to buy a used vehicle unless money is no object. Frugal shoppers can save tens of thousands of dollars of that retail sticker price on something with a little road experience. Sure, in the case of exotic cars, it may pay for a vehicle to prove its track record with some road usage. This further demonstrates the reliability of the model and guarantees your satisfaction even if there are faster and more expensive models on the lots. Yet, the beauty of purchasing a late-model used car from us is that many of these used models are identical to the latest models in every facet. They have the same infotainment features and hi-tech performance and safety systems.
Considering that brand-new vehicles can depreciate by up to 50 percent in the first 3 years, it is hard to resist looking for a car in that sweet spot after the steep depreciation. Even though the warranty coverage may be more limited, you can continue to maintain the vehicle and make that used car last for a lifetime. This is because the factory parts available at our dealership come with their own extended warranty that is even transferable. The secret is to find a used model that just completed a warranty or has a little coverage left. This way you know that it was never worked on or sabotages by amateur mechanics in a general repair shop.
Quality Pre-Owned Cars for Sale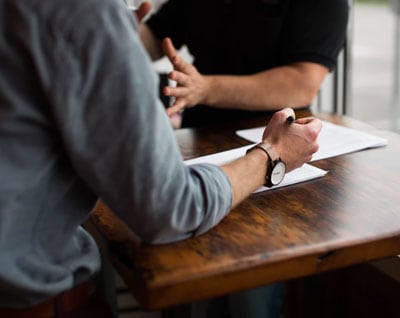 We are only able to stand behind the quality of our used cars because we have extensive resources to do so. Our factory-trained technicians come from backgrounds with years of experience fixing all makes and models and understanding their engineering. They know exactly what spots wear out the fastest and what types of problems an aging vehicle may encounter. For this reason, they are able to recondition any vehicle after a thorough inspection. These refurbished vehicles are safe and reliable.
Other private sellers simply don't have the resources to invest this much in producing a reliable used car. In fact, they often are hard-pressed to get rid of a vehicle until it is suffering problems that are too expensive to fix. By contrast, the customers coming to our dealership are bringing in vehicles because they have good but want better. While these trade-ins are still in sweet condition, they may not have a particular color, style, or feature that a customer wants.
Please stop by for a test-drive to check out the quality of our used autos. We think you will be impressed with our selection and feel confident about making a deal with us. In any regards, we thank you for your time and interest.