Does Your Car Have Unsightly Water Spots?
Your car is your pride and joy. It's a machine that takes you everywhere you want to go, when you want to go, and it gives you much more than just a ride. With today's more advanced technological features, you get connectivity, too, and a whole life in your cabin. If you're like most folks, you also want to make sure that your car looks great when you're traveling, so make sure to protect it from water spots. These eyesores can easily be handled with a little know-how on detailing. We're here to let you know a few ways that you can both prevent water spots and then irradiate them when they begin to show on your vehicle. Water spots appear from the same water that you use to clean your vehicle. When that water evaporates, it can leave behind unsightly water spots, and that's never good news for your vehicle. This same water, and rain water, can leave chemicals and harmful metals on your car's paint.
How To Get Rid of Water Spots
Now that you know where water spots come from, the question is how to get rid of them. Follow this little guide to keep your car free from damaging water spots.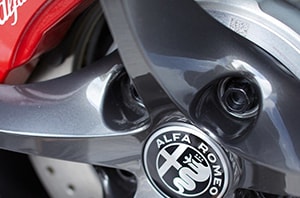 Drying: Air drying your vehicle is always a bad idea. This is where water spots begin to form! What you need is a complete drying method to make sure that all chemicals from the water are removed. Microfiber drying towels are one of the best tools for completely drying your vehicle while also protecting your paint.
Vinegar: White vinegar has long been the best friend of detailers. They often use it because it has a low PH and it perfectly removes water spots without damaging your car's paint.
Clay: Water spots contain a wide array of harmful contaminants like dust and metal, so you'll want to have a third line of defense. Clay is that line of defense. And while it works great for the majority of harmful things that might get on your car's paint, it doesn't work particularly well for mineral deposits, so you'll want to always start with the best method of all: Good drying!
If you get your vehicle good and dry, many of these water spots never form in the first place, so before you turn to other methods, make sure that you're properly drying your vehicle after you wash it. The best method of preventing the formation will always be a thorough dry. Turn to these three methods: Microfiber drying towels, white vinegar, and clay. You'll need to research how to properly and safely use these methods. For example, not all microfiber drying towels are made the same, so be sure you go with a brand that is suitable for your car and your judgment on what is safe to apply to the paint that makes your car the shiny masterpiece it is.
Water Spots Gone Forever
If you're conscientious about your car's appearance, you're in good company. Most people care very much about the appearance of their vehicle, and that's why learning how to remove water spots can give your car's paint a longer lifespan and a much healthier shine. To review, start with thorough drying! This is the best defense against water spots. If water spots are a problem, turn to vinegar or clay to remove them once and for all.
Water spots may not be the only issue you have with your car. You may be ready to purchase a new or used car and we have some advice for that: come into our dealership, speak with a sales team member; and be prepared to take a test drive.