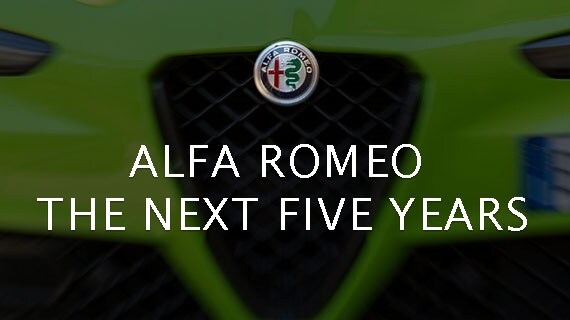 What's In Store for Alfa Romeo in 2020 and Beyond?
One of the most exciting automotive brands in the world will celebrate 110 years of existence in the year 2020. The Societa Anonima Lombarda Fabbrica Automobili started doing business as SAID in June of 1910; it did not take long for the brand to adopt the A.L.F.A. initialism, and by 1915 it added the Romeo name when business magnate Nicola Romeo acquired the brand and decided to take into the high-performance and luxury car segment.
There is no question that the name Alfa Romeo evokes images of gorgeous cars that should always be driven on the cobblestone streets of Milan, around the Tuscan countryside, or on scenic seaside highways in Sicily. The truth is that an Alfa Romeo will look good anywhere it is driven, and the driving experience will always be superb because engineers and designers will always be very protective of the brand and the reputation it has forged over more than a century. Notwithstanding this legacy, Alfa Romeo has been through a few challenging years, particularly in the United States, but things are looking better for the brand.
Let's get the business details out of the way first. Alfa Romeo is expected to be absorbed into a giant automaker group that will include the following brands: Fiat, Chrysler, Citroën, DS Automobiles, Opel, Peugeot, and Vauxhall. C.E.O. Carlos Tavares has stated that this merger is a done deal; on a conference call with investors, which took place about a week before Christmas, Tavares specifically mentioned Alfa Romeo along with Maserati as two brands he thinks would prove very valuable to the new FCA-PSA group. Tavares is excited about Alfa Romeo, and he has acknowledged that F.C.A. has no handled things well.
In 2019, sales of Alfa Romeo in North American markets were considerably lower than planned. Executives yelled at marketing strategists because, with gorgeous cars such as the Giulia Quadrifoglio, more drivers should be interested in Alfa Romeo. We are talking about a sedan that can deliver 505 horsepower and 443 pounds of torque to top 191 miles per hour easily.
The marketing team quickly landed a deal to feature the Giulia in the 2019 Netflix film "6 Underground," starring Ryan Reynolds and directed by Michael Bay, and it was a hit. Just before the film started streaming, an electric Giulia was developed by the Monza-based Romeo Ferrari engineering team in Italy, and the car is now ready for the Formula 1 racing circuit.
From now until 2025, you can expect to see many changes in the Alfa Romeo collection. Faster and more powerful models will hit the market, and you can count on them being electric. For more information about the future of this venerable brand, visit the Alfa Romeo of Scottsdale studio, where we stay up-to-date on everything surrounding this legendary automaker.