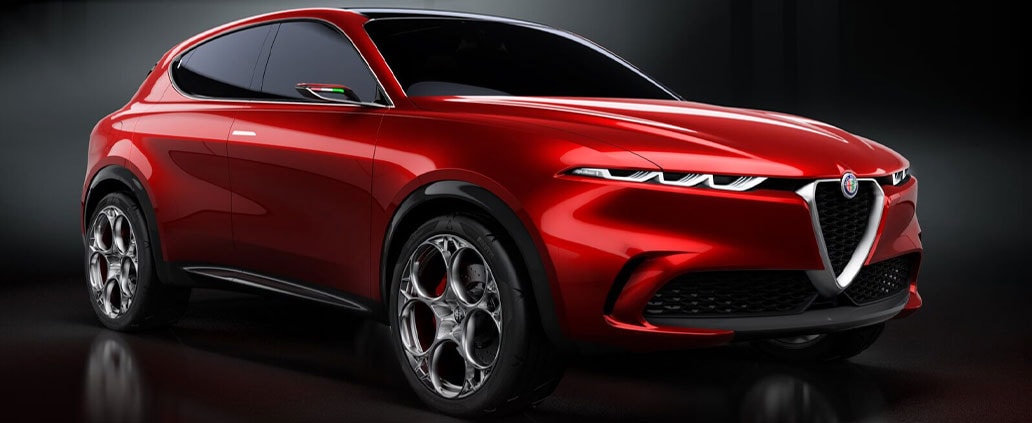 Italian Roots and Exuberant Performance
In 2021, a whole new level of luxury will come from the masterminds at Alfa Romeo. Gorgeously sculpted and not shy about showing off its Italian roots, the Tonale promises to bring untouchable style to a subcompact market that's far too content settling for the usual. The Tonale is anything but ordinary and starts at just $35,000, a very reasonable estimate for a subcompact luxury SUV that will rival any in the industry.
Features to Look For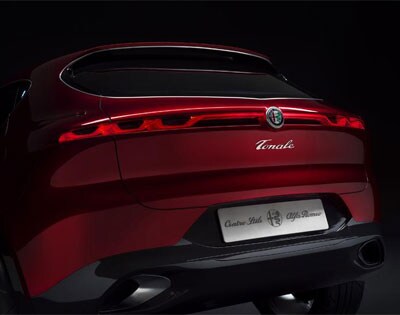 Base model vehicles usually keep things on a budget level, but when you're buying a Tonale, there's no such thing as a base model. A quick scan of the features list should tell you why. The Tonale's attractive exterior reveals a side profile that contains more than just a few sidelines. This vehicle has body-color door handles so adept at their job that you can barely tell there are door handles at all. Its sweeping windows swoop upwards in a near-uniform shape, contrasting darkly with the premium paint. Huge wheels raise the height of the Tonale and give it a unique look among its many counterparts.
As a plug-in hybrid, the Tonale will boast fantastic gas mileage and all the convenience that a hybrid brings. As the brand's first hybrid model, it seriously brings a hype level that we haven't seen in a subcompact before. Expect leather interiors and the chance for an all-wheel drive option. While nothing is set in stone yet, and you'll still see the Tonale mentioned as a concept car, we've had a few exciting glimpses of what this new subcompact hybrid is going to bring the world in the way of luxury and refinement.
Learn More About the Tonale
Everyone should be excited about the new Tonale. Its hybrid will have a range that rivals some of the most efficient hybrids. It's a new and exciting touch of Italian luxury that doesn't exist in other countries. If you're ready to start a new year off with an Italian luxury SUV, we strongly recommend the Tonale. Even as a concept vehicle, it has captured the imaginations of the international auto scene. To learn more about this exciting new SUV, please contact us today.