Alfa Romeo is always good to bring some Italian flair into any project they undertake. Now the brand is adding an electric vehicle to their long portfolio of luxury. The new Tonale was introduced at the Geneva Auto Show. Since then, we've learned a lot about what the model has to offer. We expect the new Tonale will do up everything in a big way. For those who want something different, the Tonale is a perfect choice.
Alfa Romeo Tonale Details
The Tonale is a crossover SUV in a flavorful Alfa Romeo style. Its sweeping grille area, uniform lines, and body-color accents are sure to appeal to anyone who shops for luxury vehicles. While the electric powertrain is the big selling point here, it's not the only reason to put the Tonale on your wishlist.
Big Features
Known as "the next everyday thrill"
Dynamic, athletic body meant to bolster excitement for the road ahead
A dual power setup called e-mozione opens up the perfect calibration of braking and acceleration
A huge 12.3" digital instrument cluster in full red ambient lighting
Leather interior
Bold wheel choices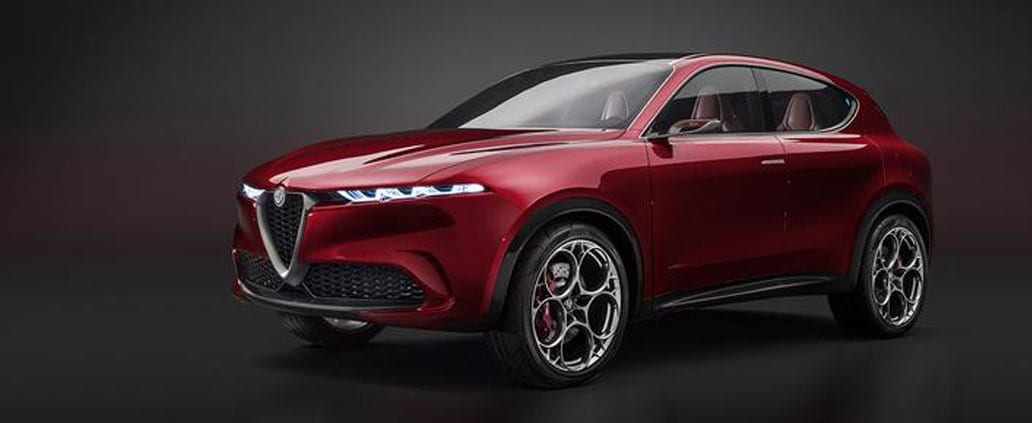 Word on the street is that the Tonale will likely feature a powertrain that's rated at over 230 horsepower and very similar to popular off-road powertrains. Efficiency will be accelerated with an electric motor combination, yet to be announced. While a plug-in hybrid is not a done deal, Alfa Romeo will likely add this perk later on in the model's lineup. It's a very new model and has trims and other features that haven't been announced yet, but you can tell from the pre-production pictures that Alfa Romeo aims for the moon with the Tonale. They want it to be a compact hybrid that's going to outshine other models in the class.
Learn More
You can learn more about the Alfa Romeo Tonale here from our dealership in Scottsdale. While production on the model is just beginning, we expect to see the Tonale roll into dealerships sometime here in the next year. You can be the first person to put your name on a test drive schedule! Give us a call today or write to us to let us know of your interest in this beautiful and sleek new hybrid powertrain from Alfa Romeo.