Alfa Romeo represents top-of-the-line elegance and luxury in sporty Italian cars. We are one of a handful of dealerships in Arizona that offers a premium selection of new and used Alfa Romeo models, and now you have an opportunity to own one of these legendary cars. Whether you are looking to purchase a new or used Alfa Romeo or you are bringing in your Alfa Romeo for routine maintenance, we take pride in providing all our customers with excellent customer service. Contact our dealership today if you are in the Phoenix area and let our team of Alfa Romeo experts assist you.
New and Used Alfa Romeo Vehicles for Sale
We invite you to come to our Phoenix-area Alfa Romeo dealership and explore our large selection of new and pre-owned vehicles. Our inventory of new and pre-owned Alfa Romeo vehicles is constantly changing, so always check back with us to see if we have your favorite make and model available. The current models that we have available include the Alfa Romeo 4C, the 4C Spider, and the Giulia. All Alfa Romeo vehicles go through a multi-point inspection to make sure all our vehicles are safe, reliable, and in great condition. Our friendly team of customer service representatives and highly trained service technicians will be happy to assist you with any of your questions.
Alfa Romeo Service Near Phoenix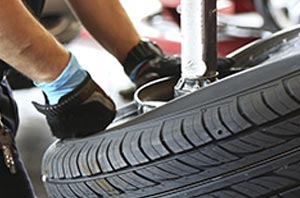 We are proud to serve everyone in the Phoenix area. You are welcome to stop by our dealership whether you are looking for a new car, a pre-owned car, or you need routine maintenance and repair services for your car. We are a certified Alfa Romeo dealer, and all the parts we use when servicing vehicles are Original Equipment Manufacturer parts. This means we will never use aftermarket parts. Come and visit our dealership if you are looking for quality service, and we will be happy to assist you.